Our Board of Directors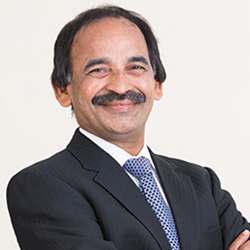 Mr. K. Subbarao, Promoter & Managing Director
Mr. K. Subbarao is the Promoter & Managing Director of Evertogen Life Sciences as well as the Managing Director of the Group. Mr. Subbarao is a Chartered Accountant with rich experience of three decades in the pharmaceutical industry. Throughout his career, he has held senior positions in functions of production, purchase, marketing and finance.
Mr. Subbarao has experience of working in diverse organizational cultures. In the public sector, he has been associated with companies such as Bharat Petroleum Corporation Ltd. He has also worked with pharma multinationals such as Hoechest & Glaxo, and other professionally-managed, medium-scale Indian companies such as Lakshmi Porcelains Ltd. and SOL Pharmaceuticals Ltd.
His last position prior to Glochem was Head - Bulk Drugs Division of a large pharma major.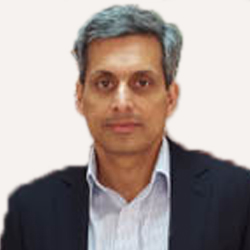 Mr. Manav Jassal, Director
Mr. Manav Jassal has vast experience of 20 years in the pharma industry. He began his career in the export business and shifted to Ukraine in 1996 to start his own business of pharmaceutical marketing.
He serves as the CEO of Organosyn Lifesciences Pvt. Ltd. (formerly Synmedic Ltd.), a leading company involved in marketing operations for pharmaceuticals throughout Ukraine and Central Asia. With the expanding market base and volumes, Organosyn ventured into manufacturing in 2012. Organosyn Lifesciences Pvt. Ltd. and Glochem Industries Ltd. are JV partners in Evertogen Life Sciences.
Mr. Jassal has completed his post-graduation in Pharmaceutical Sciences.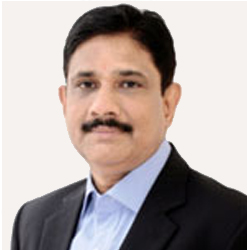 Mr. B. Ashok Reddy, Director
Mr. Reddy is a leading Human Resources (HR) professional with about 30 years of rich and varied experience across diverse verticals such as manufacturing and IT. He is President of Corporate Affairs & Infrastructure at Cyient Ltd. (formerly Infotech Enterprises), and has served as Chairman of Confederation of Indian Industry (Andhra Pradesh), a non-government, not-for-profit, industry-led and industry-managed organization seeking to create and sustain an environment conducive to the growth of industry in India.
He is also National Treasurer of the HRD Network, an association aiming to promote the HRD movement and enhance the capability of HR professionals in India for increased competitiveness and creation of value for society. Previously he was associated with Voltas Limited as GM-HR, for a period of 14 years.
Mr. B. Ashok Reddy holds graduate degrees in Commerce (B.Com.) and Law (L.L.B.) with a post-graduation in Industrial Relations and Human Resources. He has also attended an Advanced Management Program from The Kellogg School of Management, Northwestern University, Evanston, USA.
Mr. Arun Prakash, Director
Mr. Arun Prakash has over 30 years of experience in managing his own businesses. He is now the CEO and President of Genetix Biotech Asia. Genetix has Pan-India presence with over 100 employees qualified in Life Sciences and Biotechnology. Genetix distributes over 15,000 SKUs with a network of over 50 sub-dealers. It is headquartered in New Delhi and has branches in Mumbai, Hyderabad, Bangalore and Chennai.Genetix's in-house G-Labs Laboratory provides high-quality technical expertise and training to Indian customers in Molecular and Cell Biology techniques including Diagnostics.
Mr. Prakash is a post-graduate in Science (M.Sc.).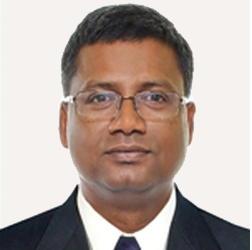 Mr. Sanjay Nayak, Director
Mr. Nayak has experience of more than 19 years in leading front-end operations.He is a specialist in the roles of pharmaceutical sales & marketing and an entrepreneur in business development, with a sharp acumen of tapping growing trends and opportunities. His core passion lies in branding and business integration.
Mr. Nayak has single-handedly initiated Greenfield operations and groomed Brownfield operations in extensive geographical business hubs from South East Asia, India, CIS Countries & Eastern Europe. He has worked in leading organizations with a multi-cultural work atmosphere such as Mega Life Sciences, Sun Pharma & Dr. Reddy's. He is currently the Chief Operating Officer, Organosyn Lifesciences Pvt. Ltd., a growing pharma business house that deals with the marketing and sale of branded generics products in Ukraine & Central Asian Republic.
Mr. Sanjay Nayak is a graduate in Pharmaceutical Sciences and also holds an MBA degree, majoring in Marketing.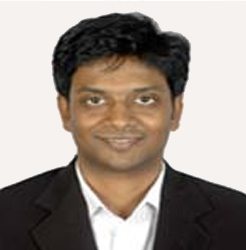 Mr. Kalyan Nagururu, Managing Partner
Mr. Nagururu has worked with large financial services companies in the fields of investment management and investment banking. Mr. Nagururu is Vice-President at Starwood Capital Group, Vice-President at Nomura Securities/Lehman Brothers & Assistant Vice-President at Edelweiss Capital, PricewaterhouseCoopers.
Mr. Kalyan Nagururu is an MBA from IIM-Ahmedabad, Chartered Accountant and Company Secretary.
Mr. Sandeep Kattamuri, Director
Mr. Sandeep Kattamuri is the Chief Operating Officer of Glochem Industries, Hyderabad. He has previous experience of three years in the United States of America, in areas of operations and business development including process and product development.
He is an Engineering graduate (Gold Medalist) from Manipal Institute of Technology, and has done his post-graduation in Chemical Engineering from Stanford University, California, U.S.A.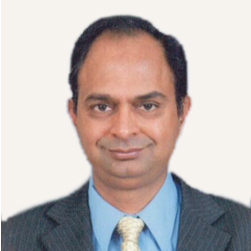 Mr. M. Ravindra Vikram, Director
Mr. Vikram is a Partner at M. Anandam & Co., Chartered Accountants, since 1981. He has experience in statutory audits of corporates and banks. Prior to his current role, he was Chartered Accountant Director with two nationalized banks and RBI nominee on a private sector bank. He is on the Board of more than 15 companies, including 3 listed companies.
He is the Secretary Trustee of MV Foundation (a pioneering institution in the area of child labour) and has enrolled more than a million children to schools in two decades of work. He is also the Founder Trustee of Manthan (a leading discussion forum in Hyderabad engaging in civic debate), REEDS (an NGO doing pioneering work in livelihood skills in South India) and Project 511 (working with more than 1000 Government Schools in Hyderabad & Secunderabad, providing school infrastructure).He speaks regularly on issues of corporate governance, CSR, budgets and ethics.